A1 First Steaming at Darlington
I took time off the 25 today to spend a morning witnessing a momentous occasion. One i have been contributing £7 a month towards over the last 18 years. The first move under its own power of the new build A1, 4-6-2 pacific locomotive, Tornado.
As 11Am came and went things started to gather momentum the air pump stated its rhythmic chuff as air built and coal was added. The dark smoke started to blow from the double chimney and excitement started to build. Then the pump stopped air was up. The unmistakable smell of coal, smoke, and oil drifted over us. The sky's were darkening a storm was approaching and we all looked a bit nervously to the east, would she move before the rain hit.
Amid a couple of hoots on the whistle and clapping from the 400 or so gathered there. Without any fuss and a blast of steam from the cylinder drain cocks. she moved off and glided up and down the short demonstration track.
Thunder, lightening, rain and our own Tornado, alive at last!
Didn't we do well ?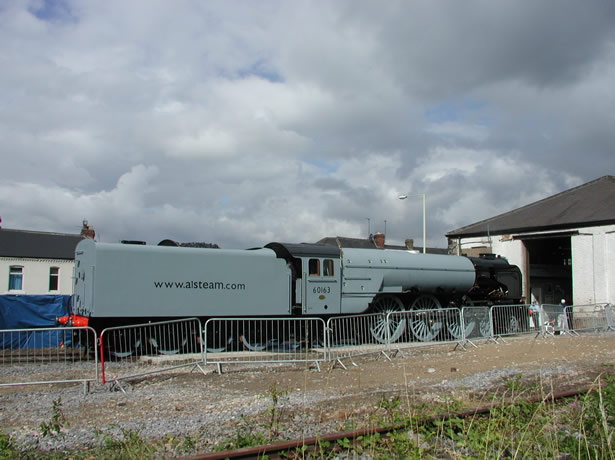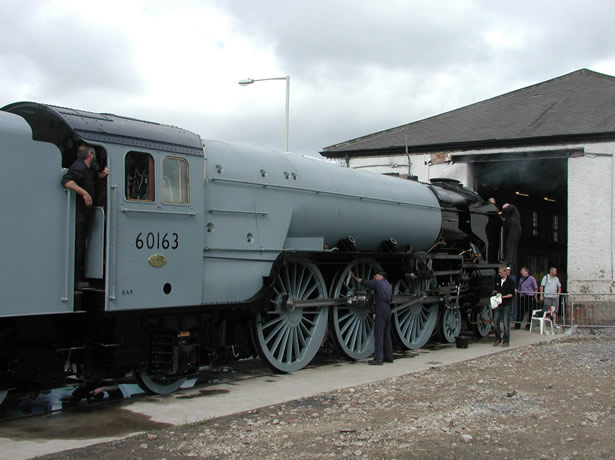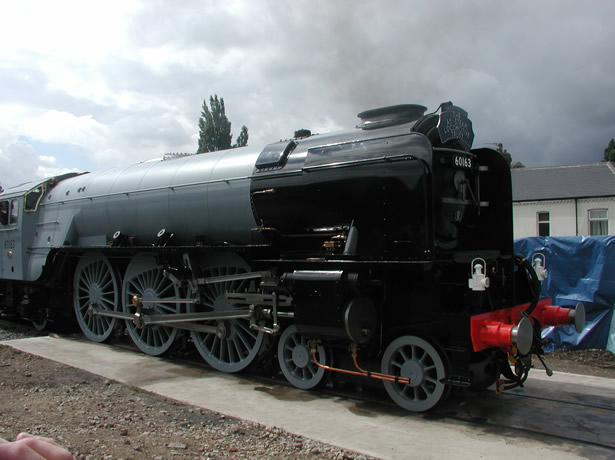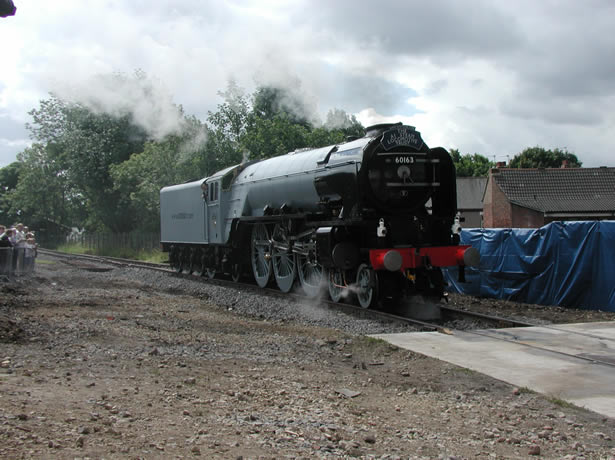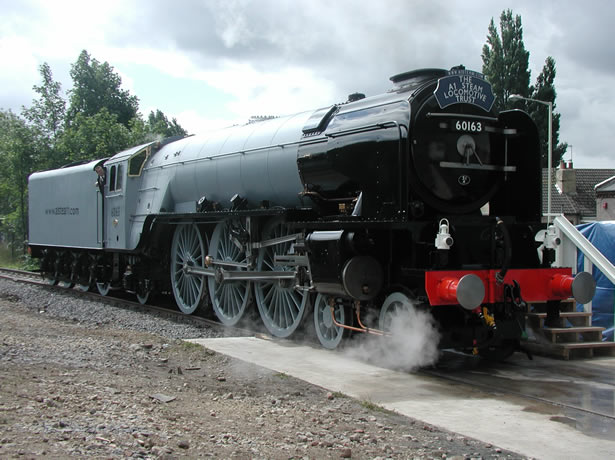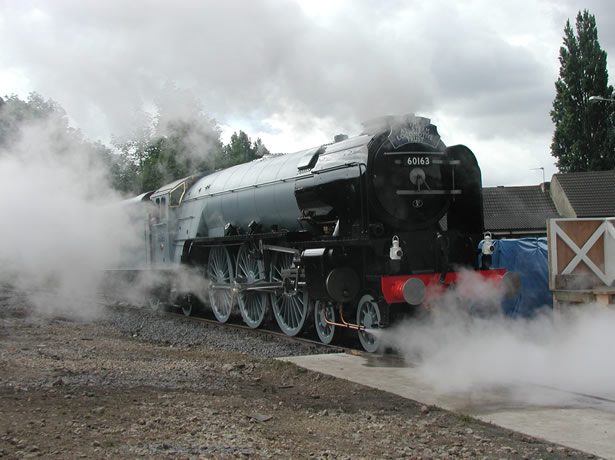 More information on the A1 web site, A1Steam.com
January 31st 09
This weekend Tornado spent the time running its first main line service from York to Newcastle. As a covenanter I was lucky enough to get a ticket to run on the Saturday service. The weather was excellent and Tornado sped up the east coast main line like a true thoroughbread. All along the line we were met by photogrpphers and people just waving and smiling at out progress north., quite a day and one I won't forget, 70mph + and not a drop of champagne spilt.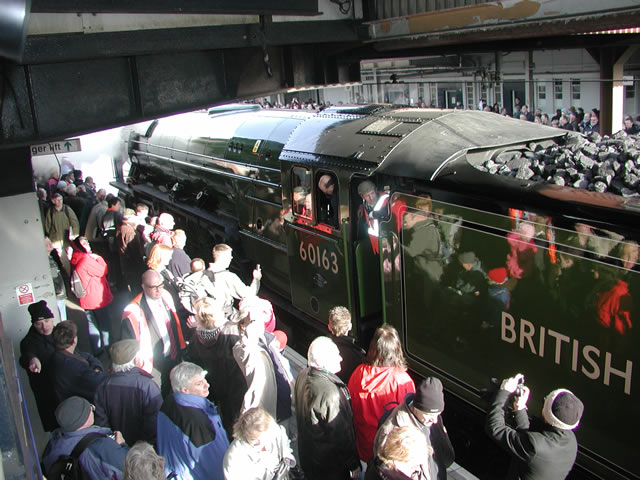 Ready for the off in reflected glory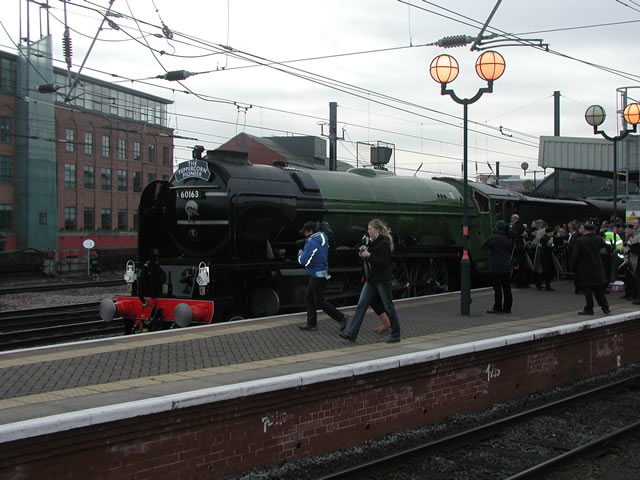 Newcastle central without breaking a sweat.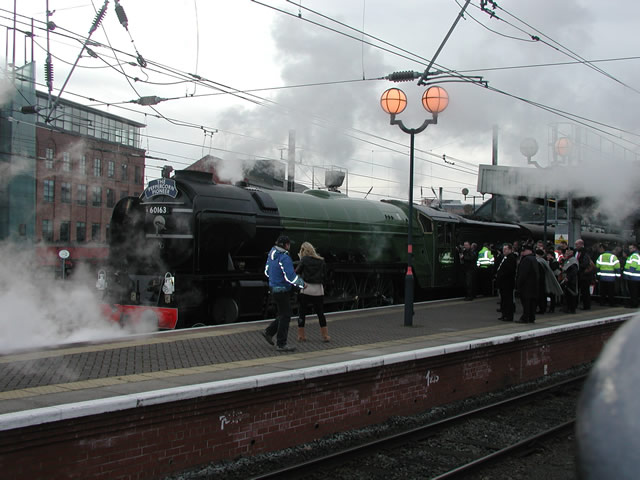 Pace with grace