Tender Tank
The tender tank came as a CNC punched and folded kit. One slight problem was the kit had been produced before Jim had made his design for the tender tank. I understand a number of these kits were produced in America for early builders of the locomotive. However working to Jims drawings presented some difficulties as the kit and his drawings don't necessarily agree in all areas.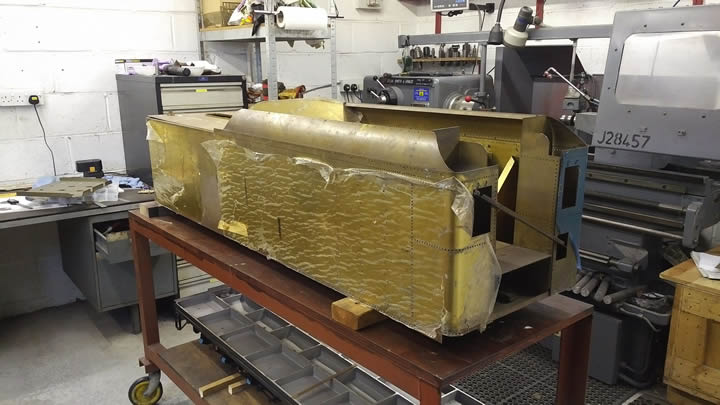 Tender tank prior to dismantling
The kit was designed to fully replicate the coal space and the stoker tunnel neither of which feature in Jim's design so for this model would have to be thrown away. So the first job was to dismantle the kit which was temporarily held together with nuts and bolts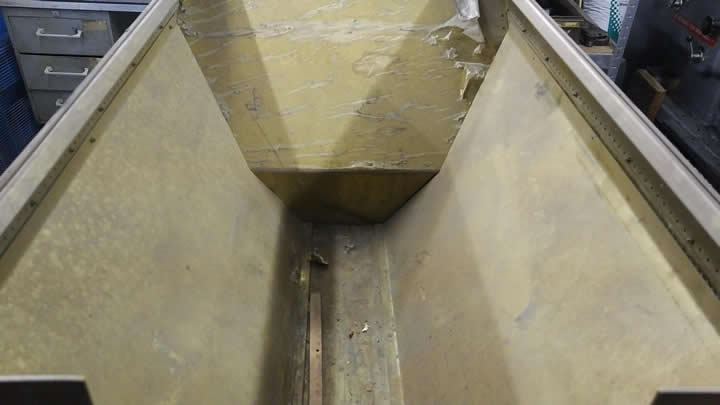 Coal side sheets and stoker tunnel

Water tank with folded baffles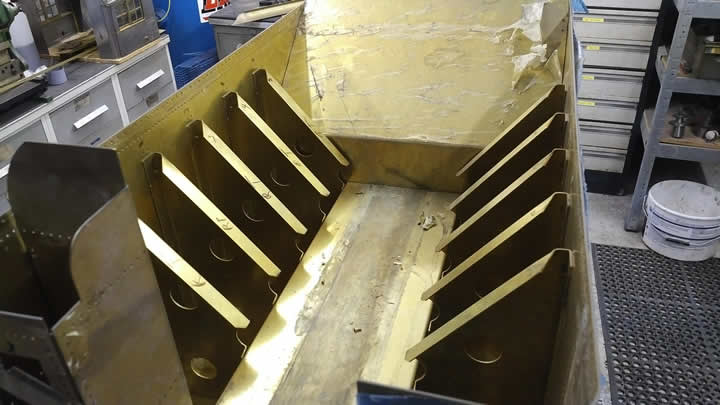 Coal sheets removed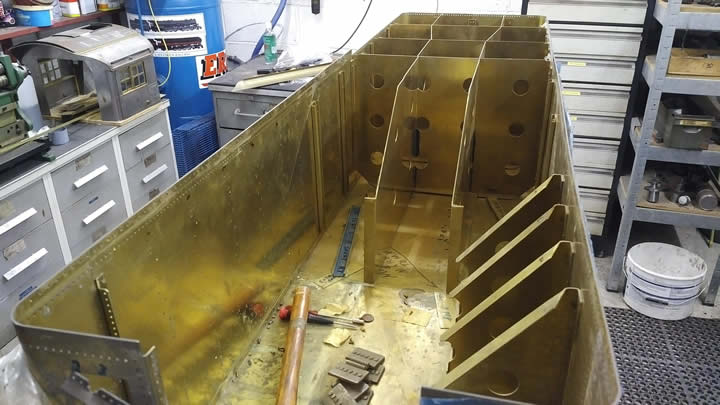 Most internal sheets removed.
Once the tank had been disassembled i discovered that the tank floor was not close to Jim's design and could not be modified to suite. So the first job was to commission a new tender tank floor. This proved to be very problematic and i approached three different dealers all of whom let me down before i finally got a bed folded. However my problems were still not at end as the floor had been folded incorrectly when my measurements were transferred to the vendors folding software he put the wrong width dimension in. So there was another six week's delay waiting for a replacement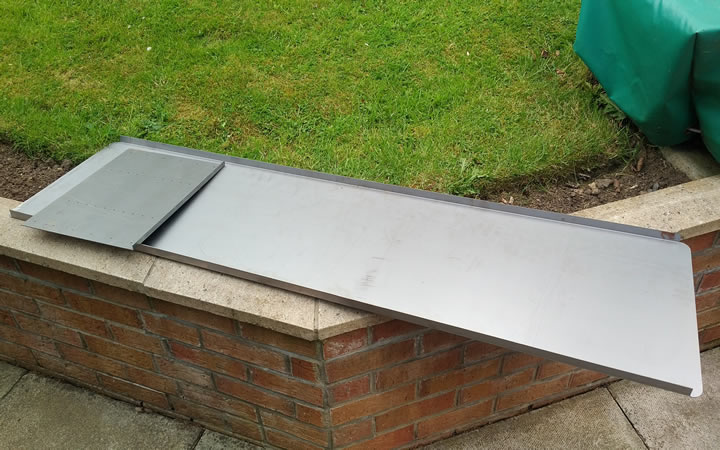 New tendertank floor and internal baffle, CNC folded
First job on the floor was to fit three internal channels that the sides bolt too at the front and rear of the tank. On Jim's drawings there were folded round formers. As i have a CNC mill i machined them from the solid and then they were riveted to the bed with 1/16 and 3/32 rivets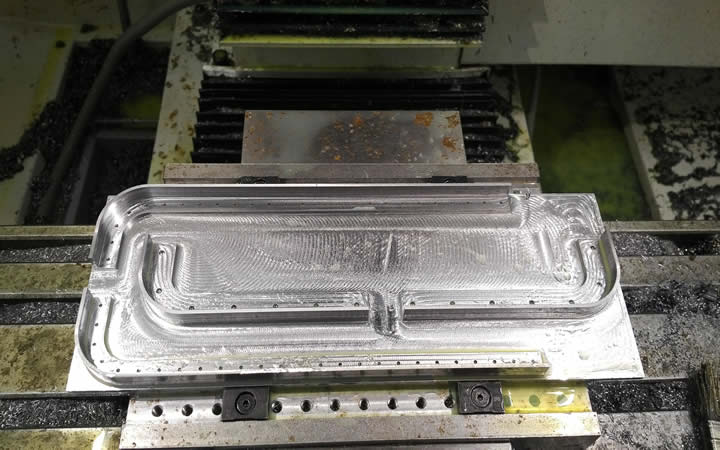 Internal corner angles being machined on the Tormach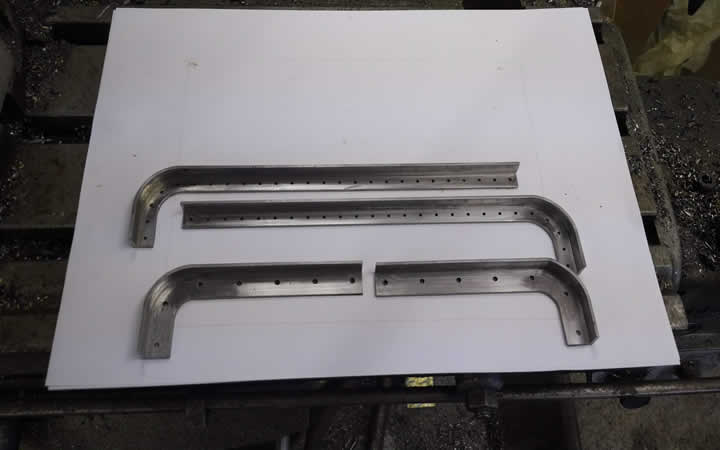 Completed internal corner.