Electrics
Most of the Electrical parts for the 25NC were supplied by J Stones and Company ltd, Deptford England. Unfortunately due to them being a vendor unit supplied for the locomotive the North British drawings tend to be general arrangements only and need a fair bit of work to come up with a viable engineering design.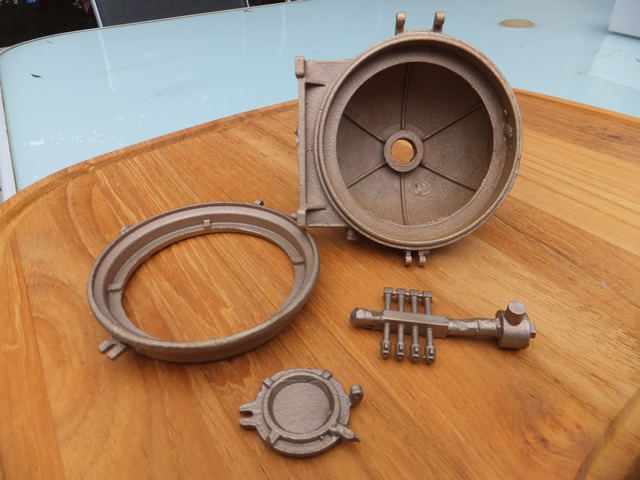 Full set of castings for the Stones headlight
First job on the headlight was to establish a datum so I skimmed the feet to scale thickness in the mill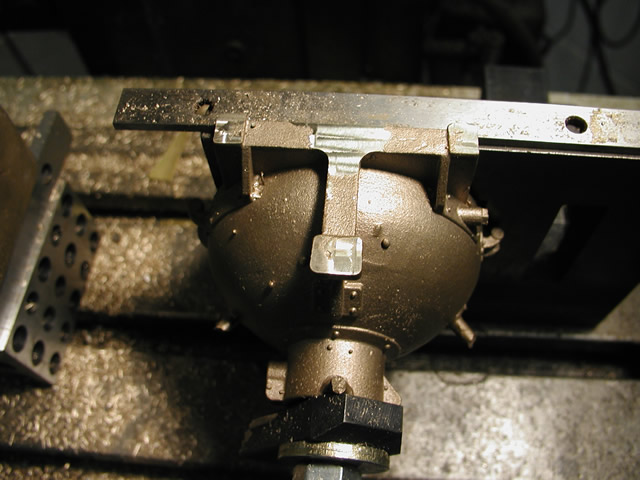 Milling the feet
Next job was to make a fixture to hold the light in the lathe while I machined the front face .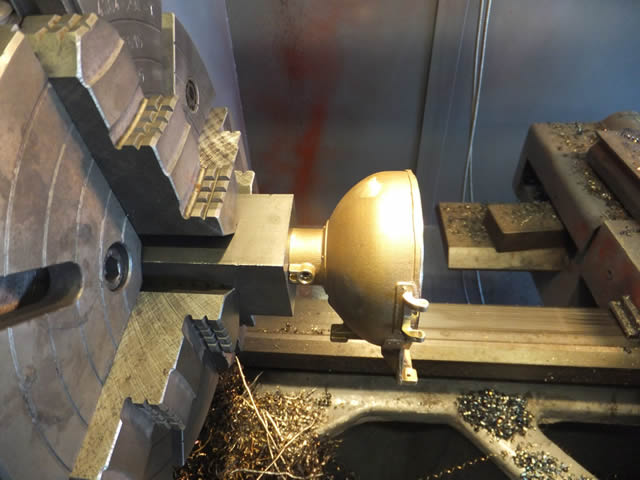 Fixture for machining the face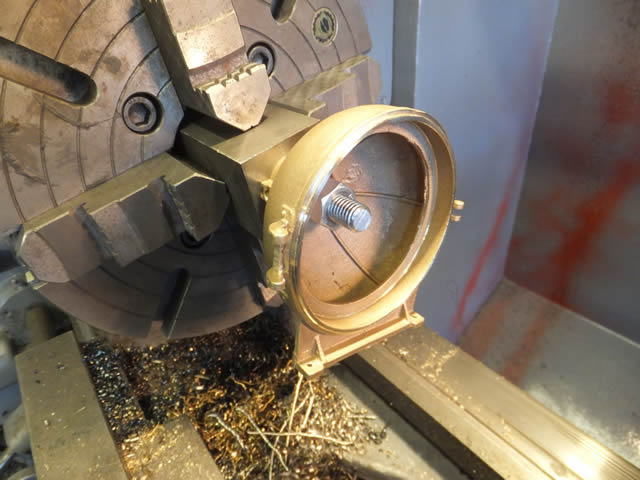 While I am working on the headlight I have also had the speed recorder caps cast as well as all the other speed recorder parts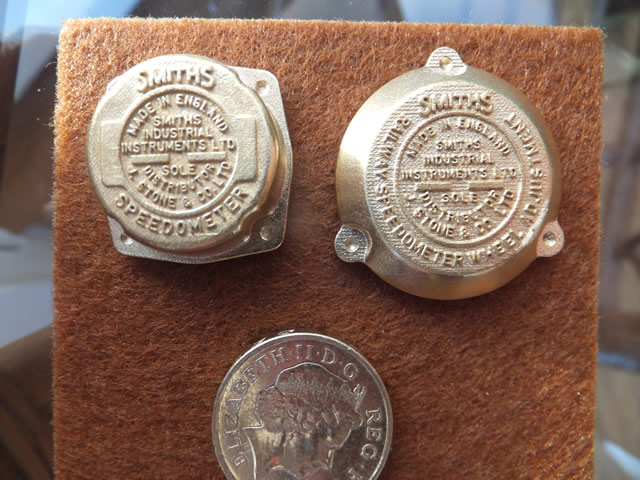 Speed recorder caps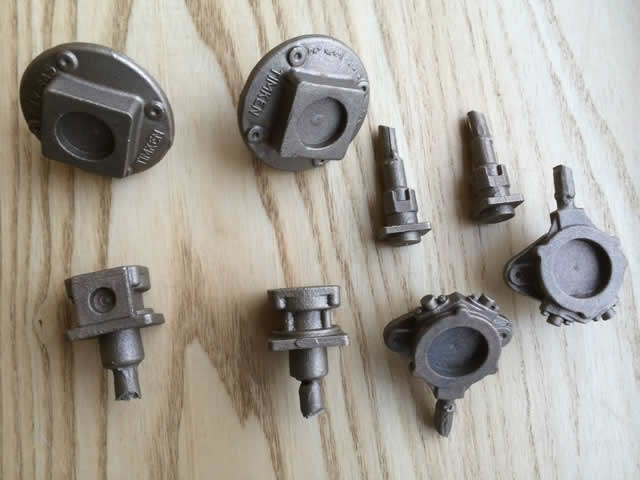 Speed recorder parts
So i have been completing the 2" scale stones headlight. This involved a lot of work at the extremes of my eye sight as 10BA is not a thread size you use a lot in 2" scale.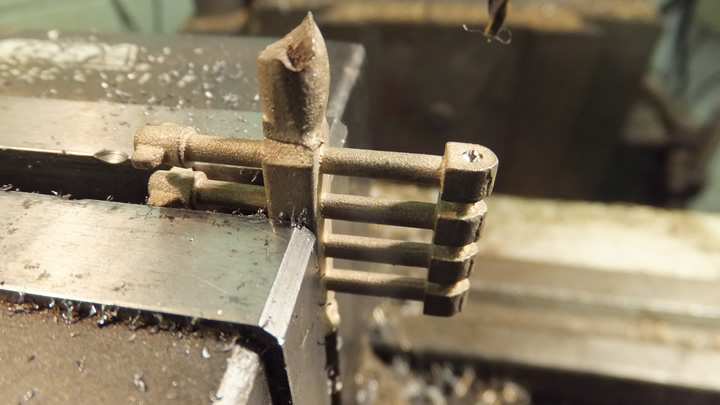 Both the locking pins and lock nuts were cast as a stick of parts. This enabled me to do all the drilling and tapping at one setting in the vice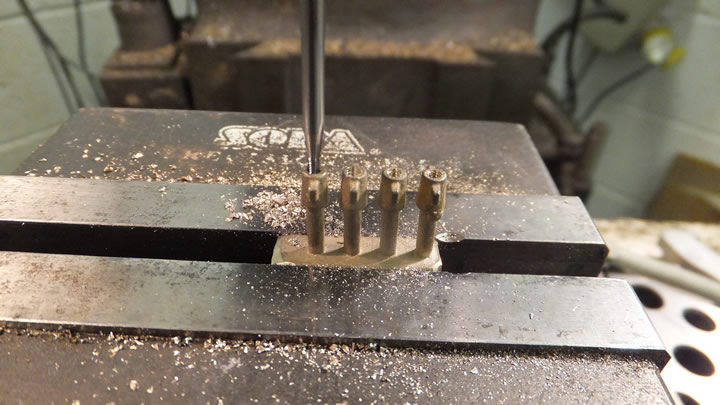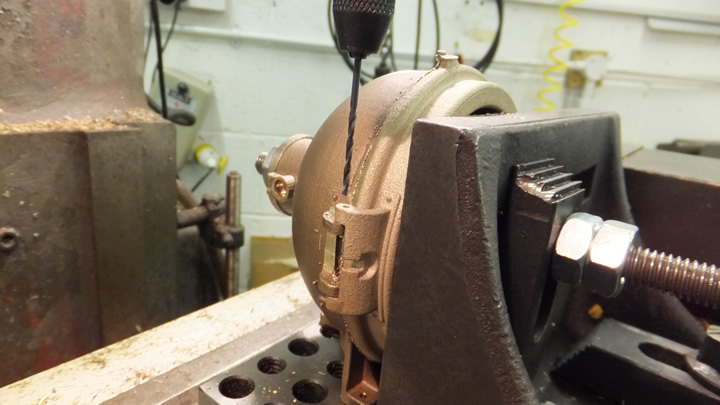 Drilling through for the front door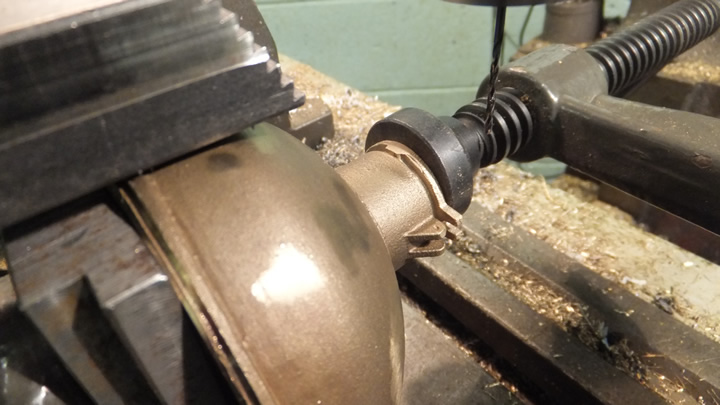 The set up for the back door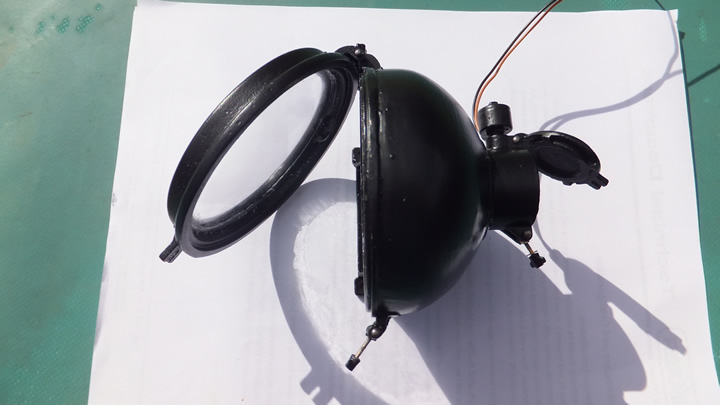 Top view of the completed headlight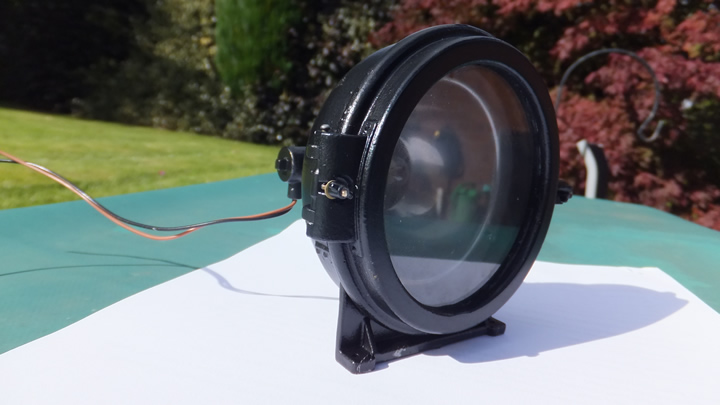 Front view of completed headlight
Apart from this job getting stuck on the back burner. It also involved a number of suppliers, for the 2mm glass, spun reflector, light fittings bulbs and wiring. While it all seems very easy now because i know where to go. Finding suitable suppliers who did not want an order for hundreds was a nightmare.
Then of course once you found the supplier you were then in the lap of the gods as to when the stuff actually turned up. However now i have beaten a track i may look in the future at producing a 1.1/2 scale version , it all depends on interest.