4" Plastow Fowler Road locomotive
Recently i saw an advert in the Model Engineer for some machined parts for a 4" Fowler DCCC road locomotive. I was not that interested in it at the time but it kept niggling away in the back of my mind. Anyway about three weeks after I saw the advert I decided to give the guy a ring not expecting that the stuff would still be for sale.
Well much to my astonishment it was, there had only been three inquiries and non of them according to the gentleman seemed that clued up or interested. After discussing the stuff with him and getting a rough idea what he wanted I decided to take a look see.
What I found was about 190 machined items just about everything you can make that dose not need a casting. The workmanship was fair and to cut a long story short I decided to purchase the lot. So now I have another headache clearly I wont have the time to put into this so am looking at it as a bit of a bolt together job as time permits. If I can I will purchase what I am missing to push the job along. So if you have a tender, belly tanks, boiler or anything else I don't have drop me a line. Or if you fancy making any of the above and we can come to an agreement on price let me know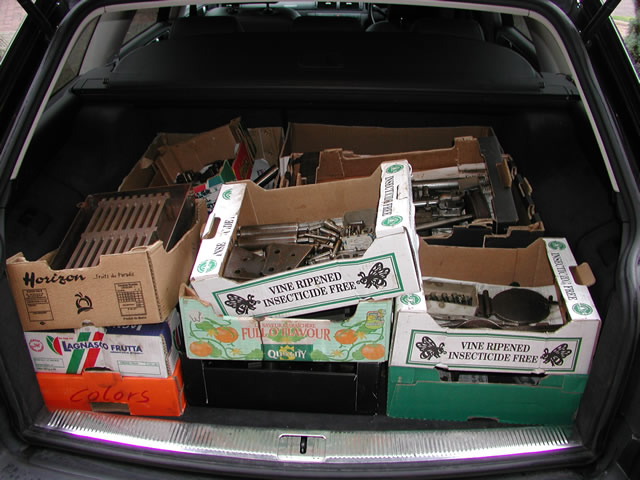 .