NeW Zealand Steam 2014
I have always wanted to visit New Zealand not because I wanted to hunt hobbits but it has a reputation for spectacular scenery. There is also a bi annual national steam meet and I wanted to visit that. So 2014 seemed like an ideal time to combine the two. Because of the amount of things I got up two in almost a month I have split this trip into two sections steam and the tour. This section will focus on the steam related parts of the trip starting with the bi annual gathering
Canmod was being held in Christchurch at the grounds of the Canterbury Society of model and Experimental Engineers. So there was a good chance to see locomotives from both islands.
First stop was the Canterbury society grounds and the five day CANMOD event. The club grounds were extensive with both ground level and elevated tracks. An extensive steaming bay offering good access to both tracks. Over the five days there wa public running all the time which is something I am not used to but it obviously was good for club funds.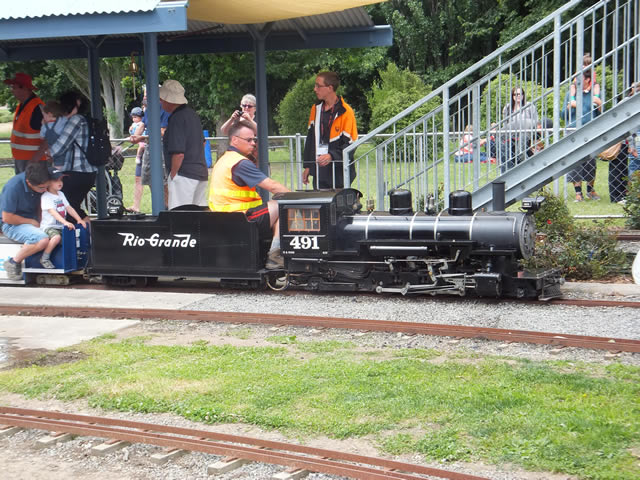 Rio Grande K 37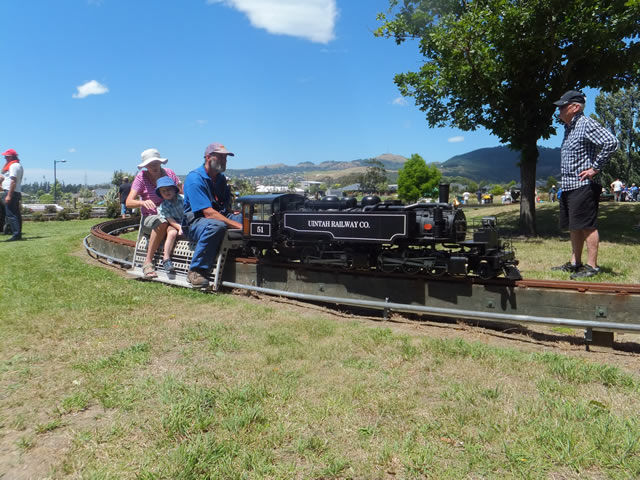 Nice 5" gauge Unita Mallet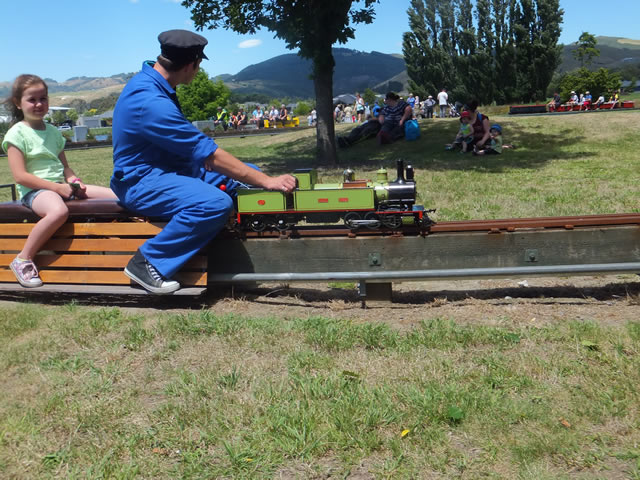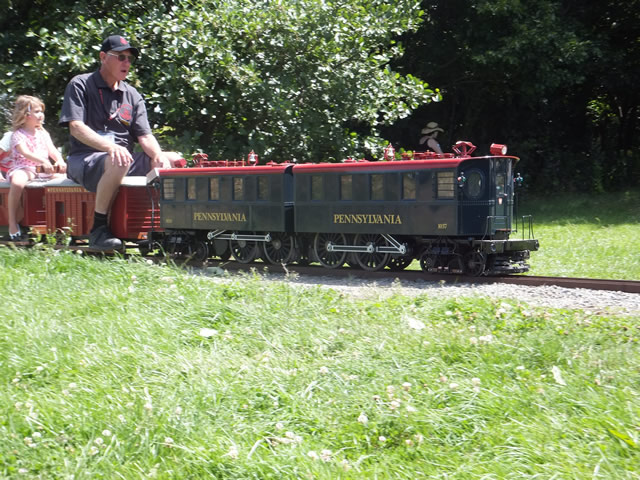 Noel Elliot's Pennsylvania box cab built by John Romanes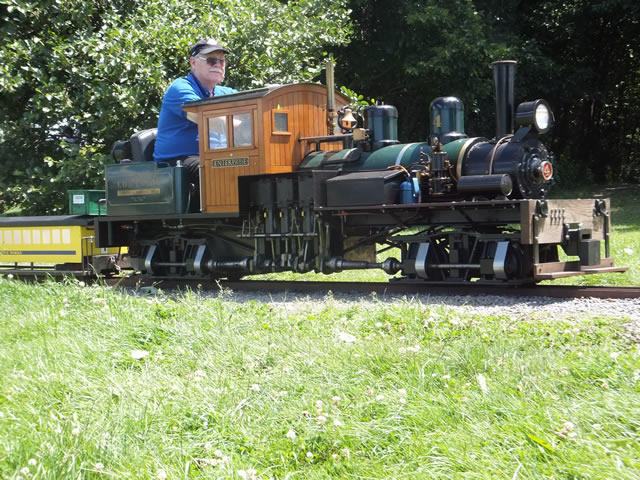 Well traveled Shay which is the same one I think I saw the 2000 Train Mountain event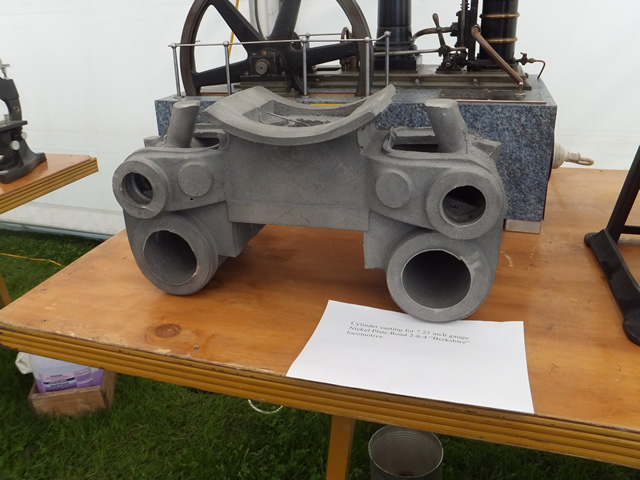 One for Jim Kreider another Berkshire block in progress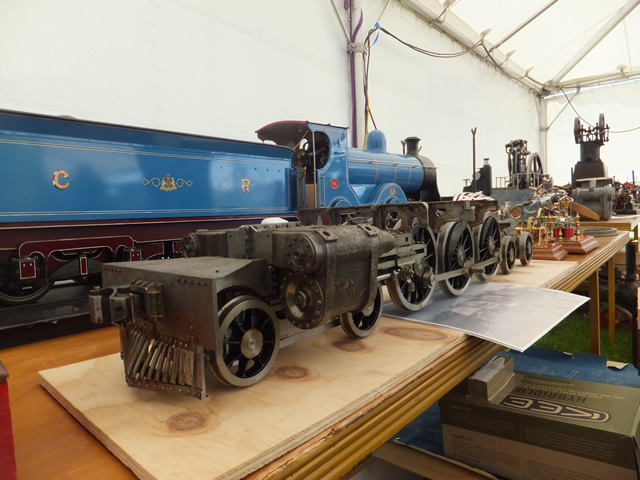 Front engine of AD60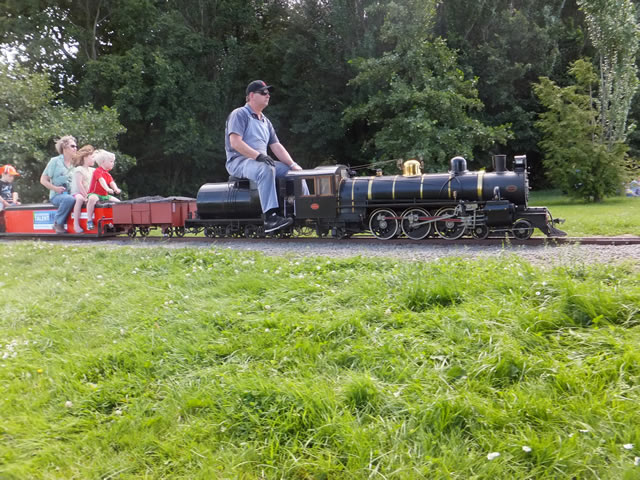 Bill Krippner's NZR Ab class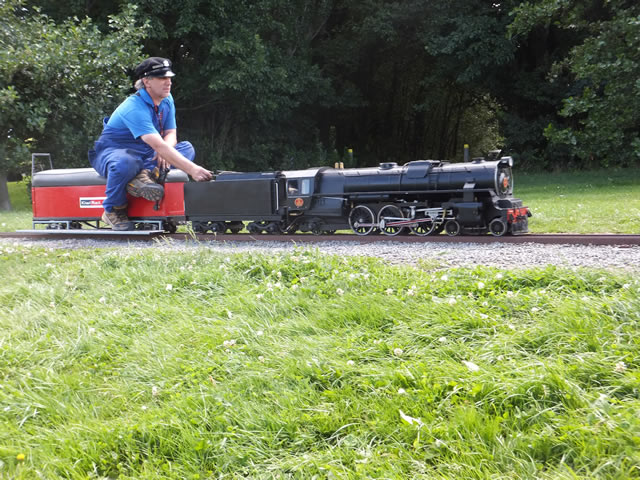 5" gauge never built NZR Q class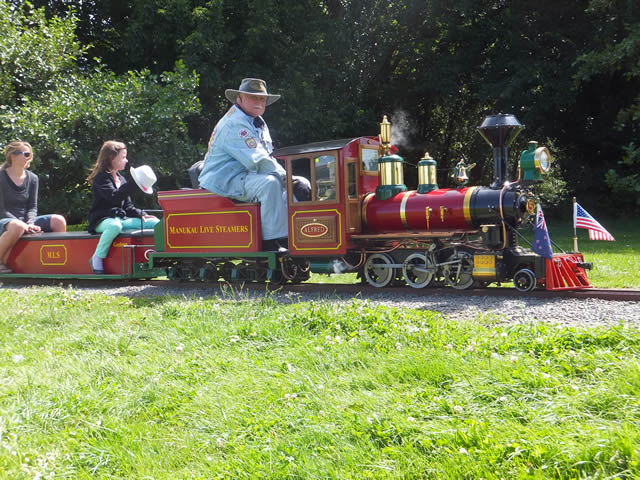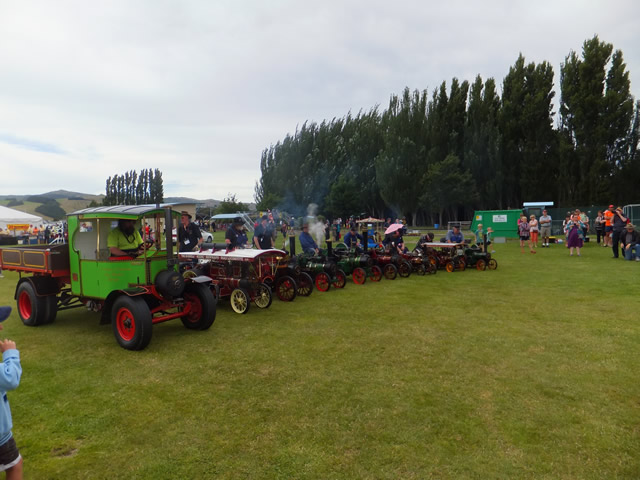 Road Steam line up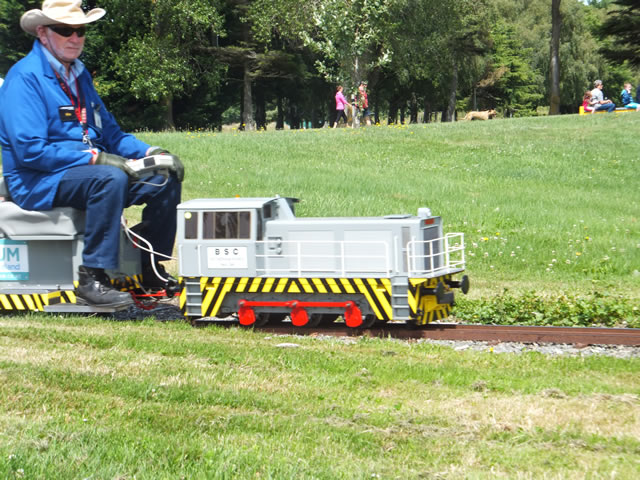 What struck me about this was its BSC steel Rotherham not far from where I work
This is Ian Fanshawes Capriotti valved Britannia, which did not get much further than the steaming bays. I read in AME that the locomotive may be getting a change to Walschaerts.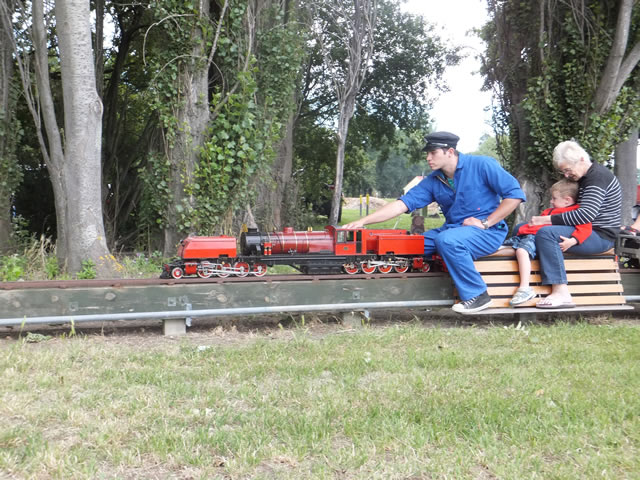 Dave Campbell with his 5" gauge South African Garratt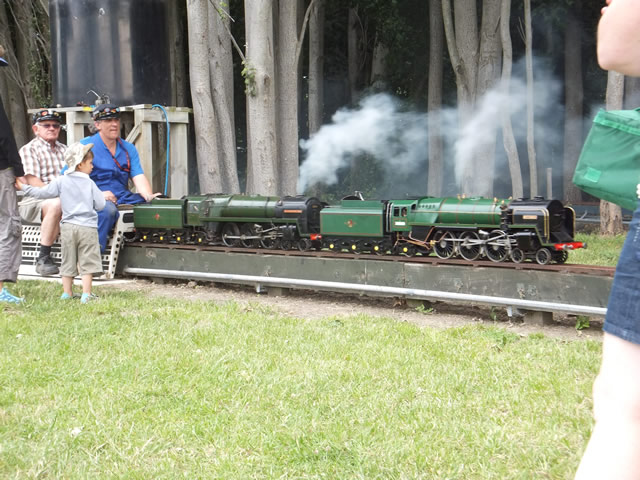 These two Brits' double headed regularly over the week.
So That was my impressions of CANMOD 2014. I then was off on a three week tour of the North and South Islands. I had put every NZ ME site into a POI file on the sat-nav so I could call if they were on route. Unfortunately most only opened at specific weekends in the month so I did not catch many open but what follows is what I did see.
First opportunity i had to visit a working club was while I was staying in Napier, the self styled Art Deco capital of the world. This was a fantastic town and as I have a soft spot for Art Deco, the Dreyfus and Vanderbilt streamlined NYC Hudson's and the Chrysler building being standouts for me. It turned out to be a wonderful place to stay and view the buildings.
First stop was Hawkes Bay ME club not much going on but had an interesting visit and was shown the very extensive club facility's and track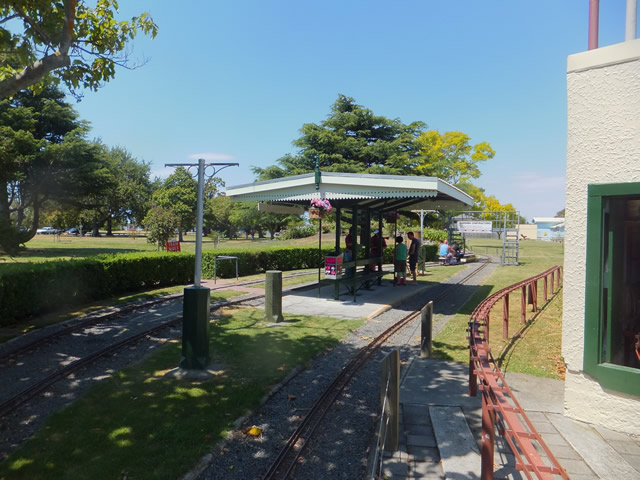 Two shots of the Hawkes bay Model engineering Soc.,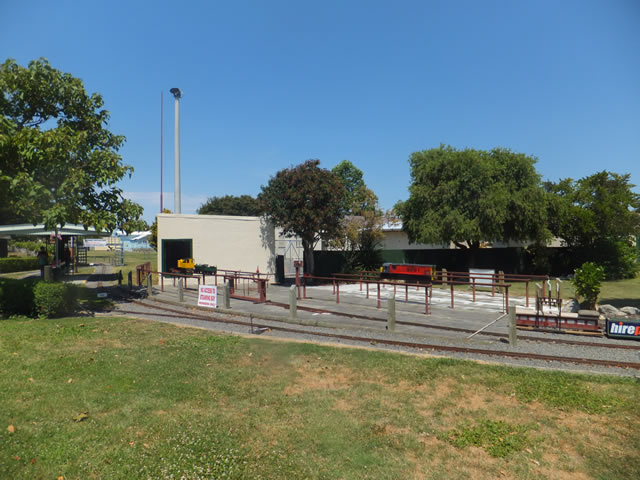 In the same area was the Havelock North track, as it was a Sunday it was a running day so there was lots going on. This track is one of the most heavily tressled tracks I have seen and almost seems to have been built on the top of the a hill with no regard for the topography, well done them.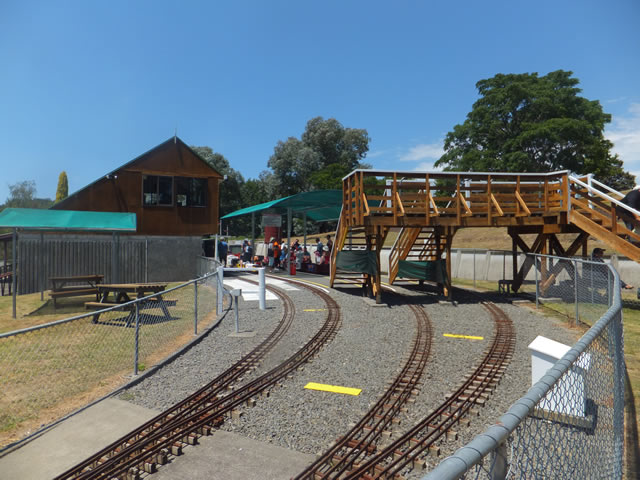 extensive station of the Havelock North LS club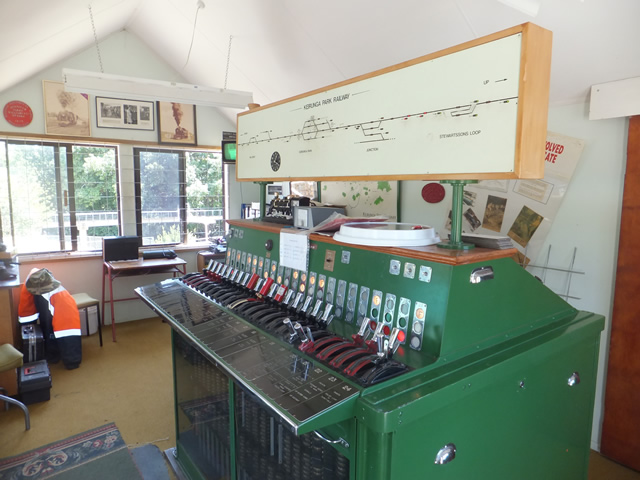 Full size signal box frame used to control the points.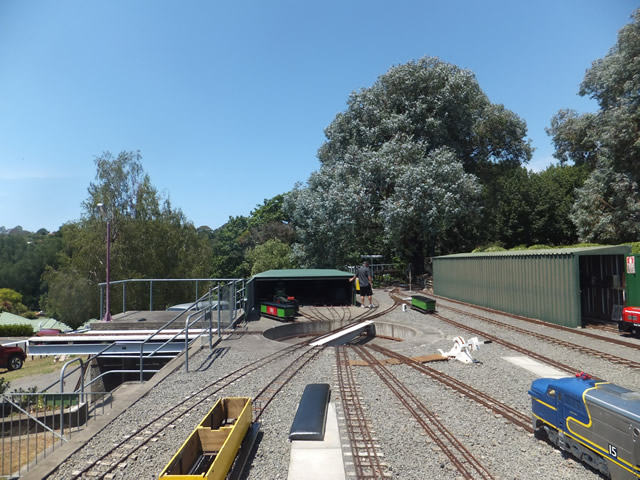 Looking towards the large yard at Havelock North
I spent a very happy afternoon with the guys there and met an estranged Geordy David Spark, and someone living not that far from me who was also on holiday in NZ Martin Sams.
The last stop and possibly the best one of the North island was Wangarei Model engineering club. This was the last weekend before I returned which also happened to be a holiday weekend in New Zealand so the club were having a weekend meet with all welcome.
Steaming bays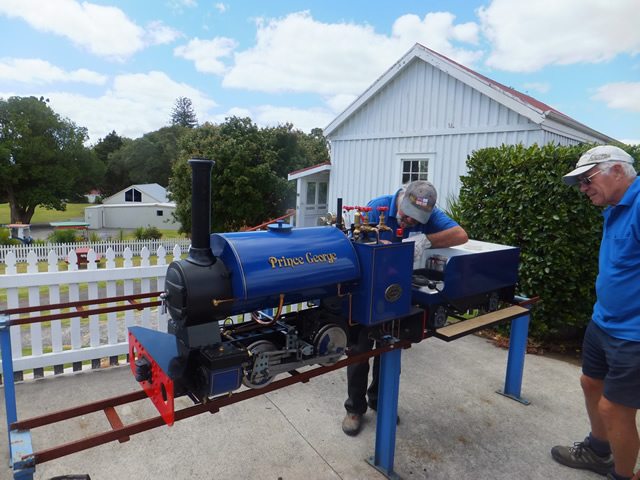 A stafford a long way from Station road steam in Lincolnshire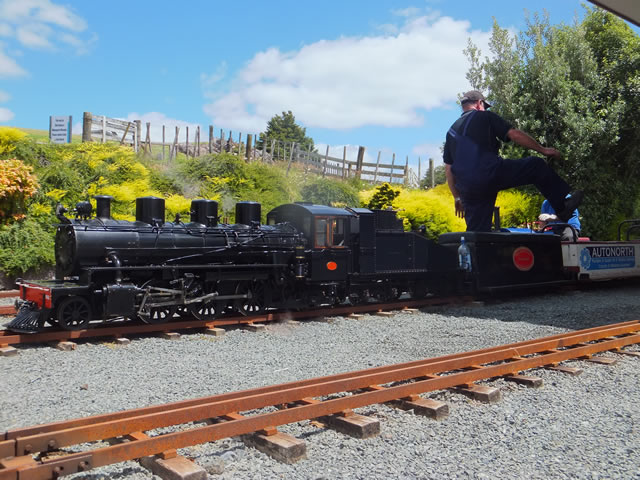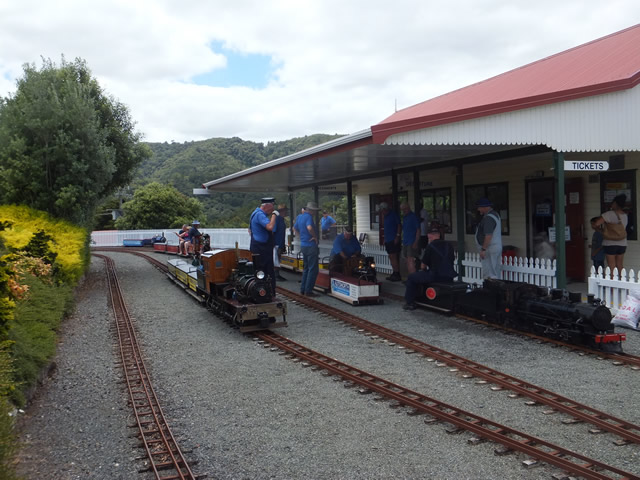 The guy driving the shay and drinking the tea is Martin Sams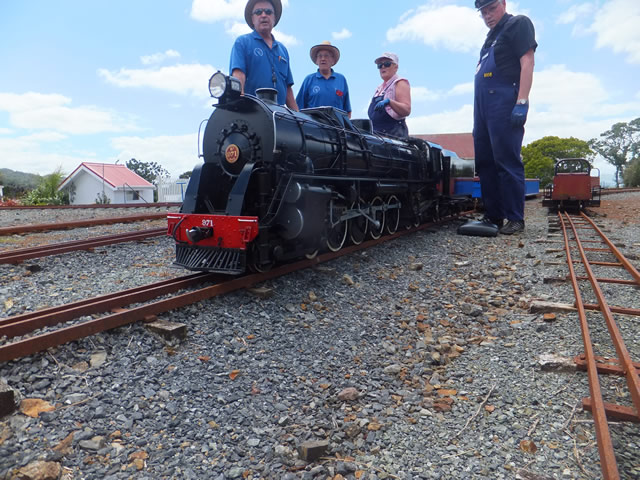 K class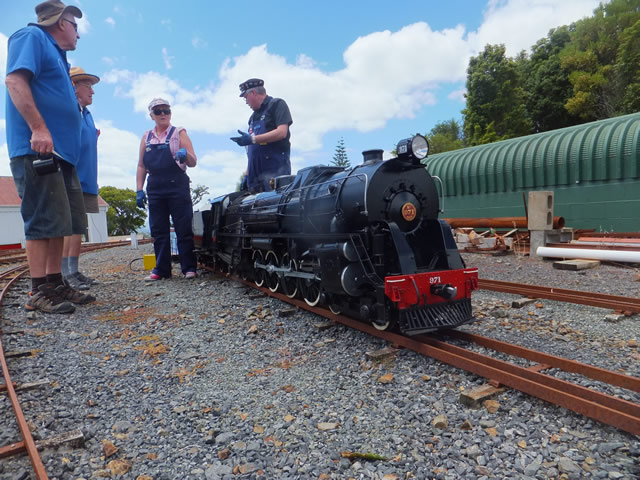 The K class was one of the locomotives I wanted to see on the visit so imagine my disappointment when I rocked up to find the loco being return to the loading bay. I was told that the cylinder oilers had failed and that was it for the day. Still I was impressed with the transport arrangements in the van. They had built a traverser into the line which once loaded moved out of the way with the tender. Then the engine was loaded and sat nice and central in the van, a pretty good idea which might be worth pinching :)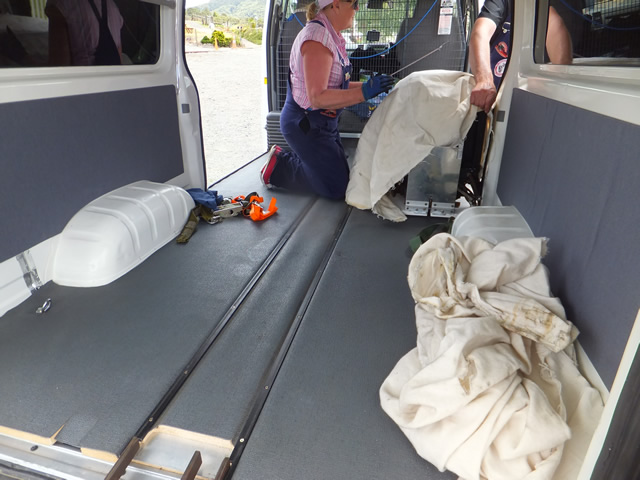 there are quite a few gaps in photograph descriptions above so if you want your name in lights please let me know.
So that was it for miniature steam I visited two full size stops, again I was cursed by the only open on weekends bug, first stop was The Fethersone Fell locomotive Museum in Featherstone.
I will add the full size items shortly