Tender Trucks
The tender trucks were machined for me by Jerry Blake in the states. They differ slightly from prototype by having roller bearings fitted not the plain bearings of the original. Having pushed both while it might not be prototypical rollers are a dammed site easier to move.
The trucks were going to be ready for pick up at 2016's Riverside LS fall meet, which I attended sadly they were not ready in time so cue logistical nightmare to get them back to the UK. Luckily Trevor Heath was calling into the UK on his way to South Africa so he volunteered to bring them over for me in his hold baggage. This took a bit of disassembly to get them under the new weight restrictions BA have imposed but they all arrived safely thanks to Trevor's efforts.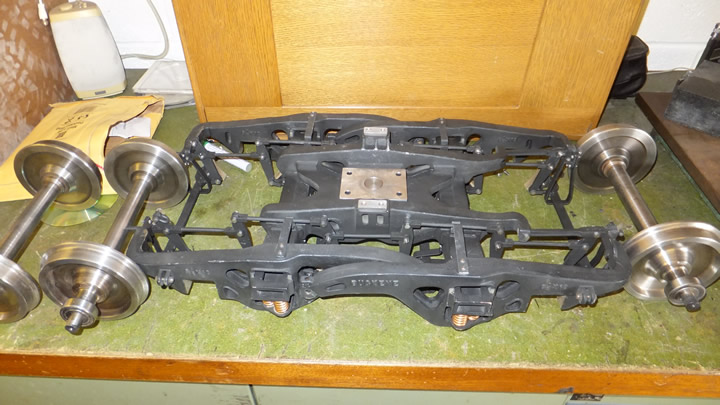 There have been a number of fingers in the pie of this locomotives gestation. All of whom have preference for what colour black is. Jerry was no exception so on arrival they were not quite the black of everything else. At some stage the whole locomotive will need repainting, the chassis is probably over 20 years old and in need of a freshen up anyway.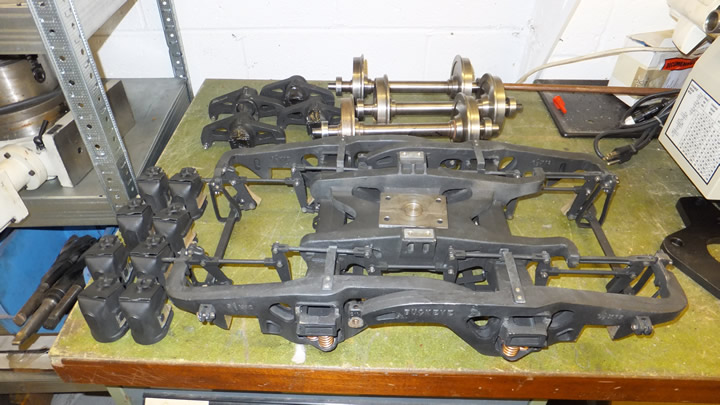 My idea of black is semi-gloss / satin black, the trucks were flat black so first job was going to be a quick flash over with some fresh paint. Of course nothing is ever simple, after spending 1/2 a day, masking up the nuts and bolts and realising this was gong nowhere i decided I would have to strip the trucks and remove the side frames. They are the most prominent, the rest is mostly hidden under the tender frame so I will brush paint them but the side frames had to come off to prevent overspray on the hardware.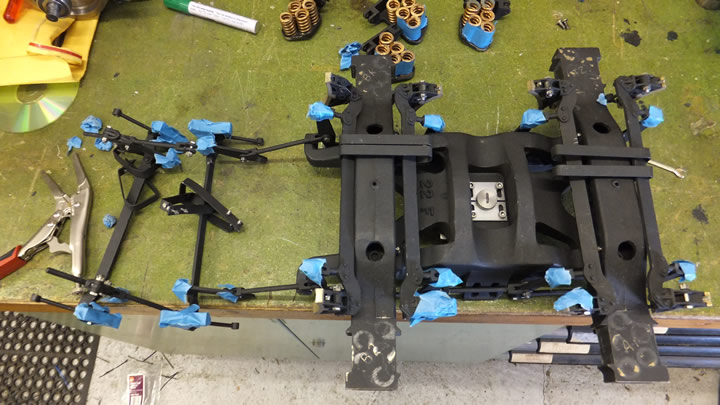 Stripping off side frames but leaving as much on as I can
I found another use for the tender tank to hang the axle box covers on. When i ran in some armored cable to the garden the best bit of the job was saving the armor wire its been used for everything.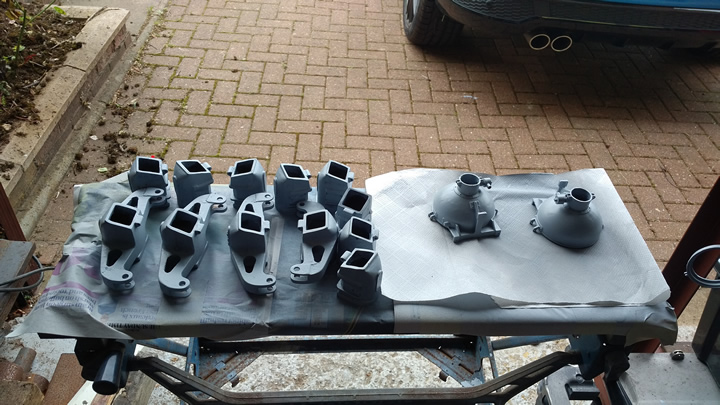 Axle boxes and some 25NC parts on the table for undercoat.
Next was further work on the side frames to get them repainted in the correct shade of black
A bit of round bar was a handy place to let them dry on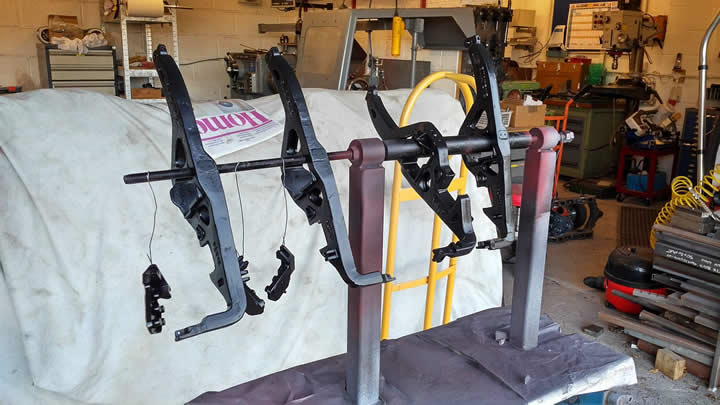 The old wheel painting frame came in handy for getting at all sides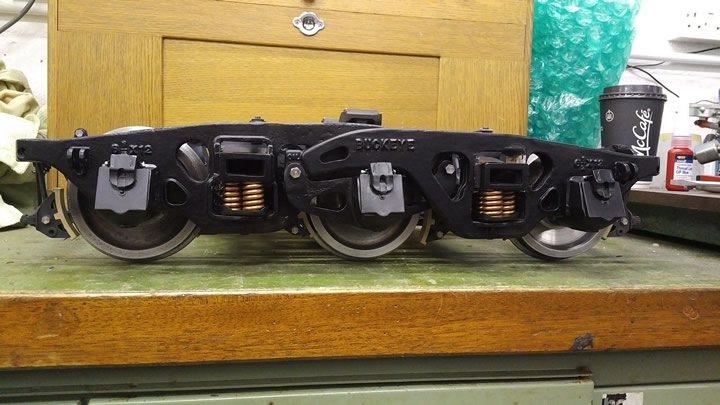 First truck back in one piece only one more to go.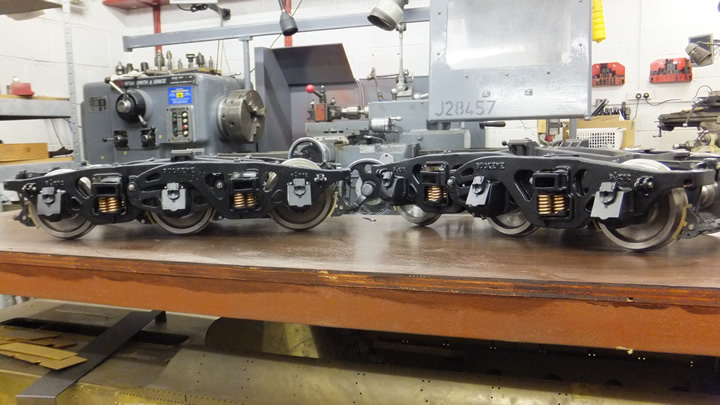 Both trucks assembled and painted now to start on the tender bed.