Eddie Ions 1943-2009
This year has seen the sad death of a very good friend of mine Eddie Ions. Eddie was someone I had come across in my days on the open cast where he was employed as a welder. Only in the last 10 years or so had we become good friends and Eddie became that most important of things. A friend who helped and asked nothing in return and who also provided advice and encouragement through our shared enjoyment of live steam.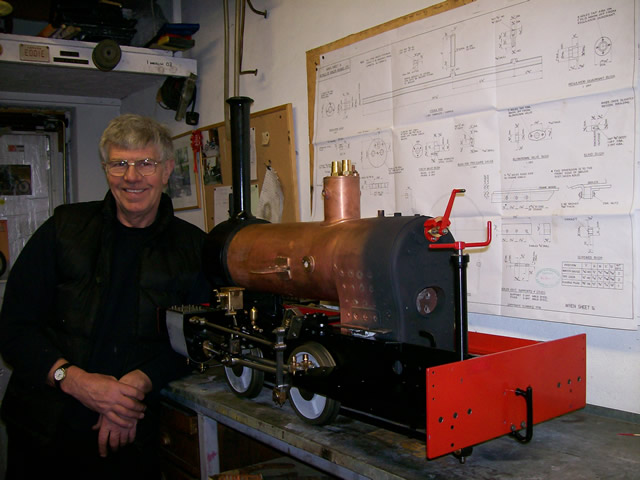 Eddie with his part built Wren
Eddie was a very proficient builder of steam locomotives and traction engines and carried on from his father who also had a strong interest in the hobby. Once I had finished my traction engine. Eddy and I visited many shows in the North East of England where we enjoyed weekends steaming the engine and running it for our own and the visitors enjoyment.
Eddie was always on hand when I needed help and support particularly with the 25NC which was a departure for me into the realms of design and build. Eddied provided a sounding board and wise council as I stumbled along with my own build.
Eddie was a far more proficient model builder than myself, who had grasped all aspects of the hobby. Indeed in the time I managed to get my frames bolted together and finnish the front truck. Eddie had completed a whole model in the shape of his Wren. As I said Eddie did everything from boiler building to painting and the Wren was a credit to his skill. In the next few pictures of the build you can get a sense of his skill and craftsmanship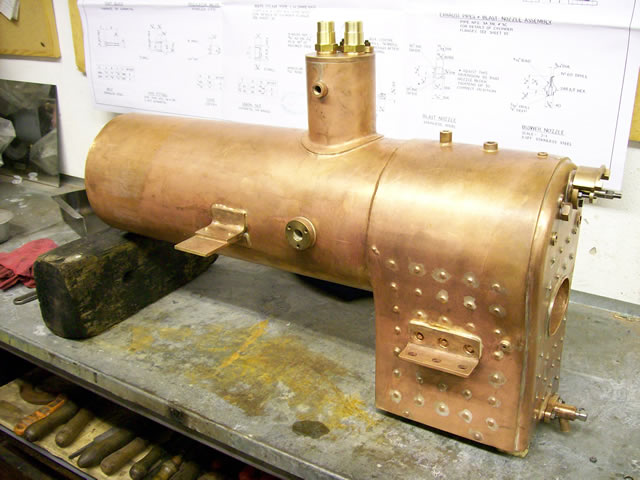 Being a welder Eddie was also proficient with the gas torch as can be see from his Wren boiler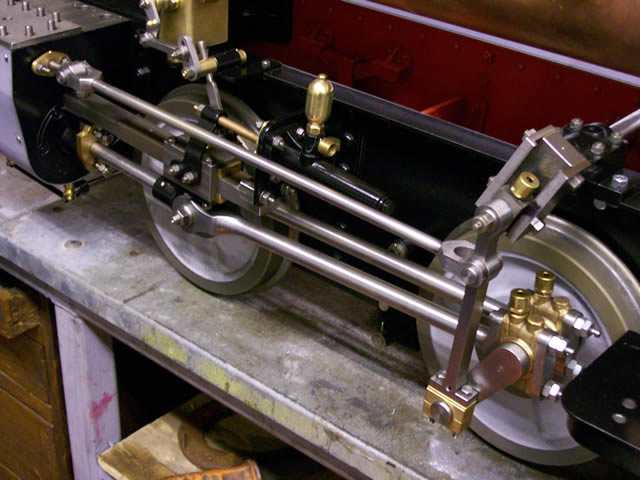 Fine motion work all done by his own hand, no CNC here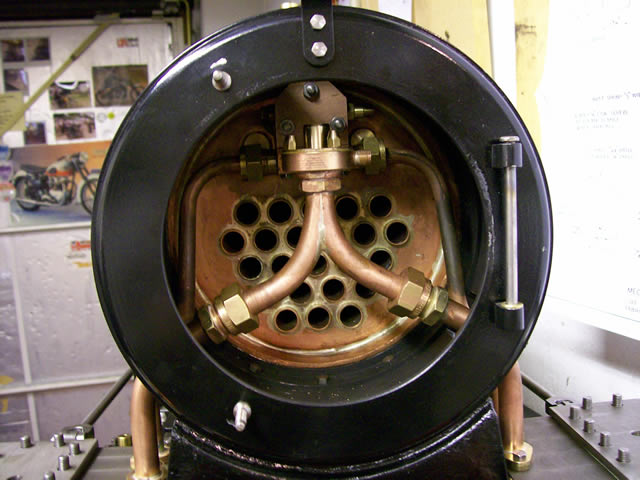 Always nice tidy pipe work as shown with the front end.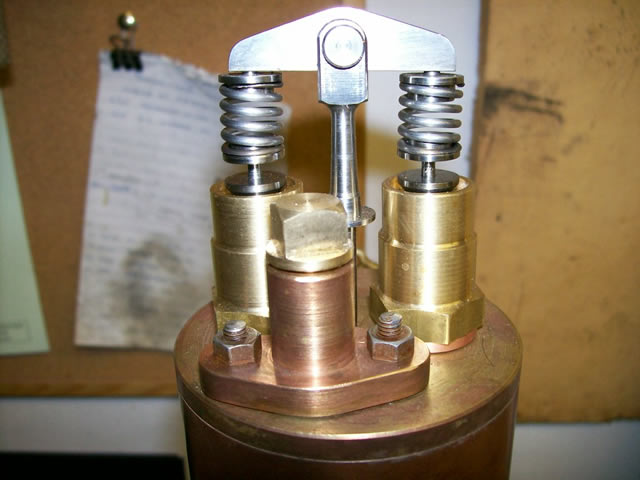 A fine set of safety valves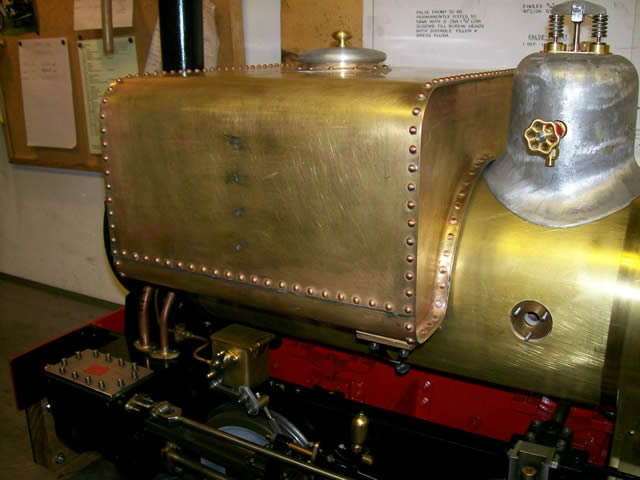 His usual high standard of plate work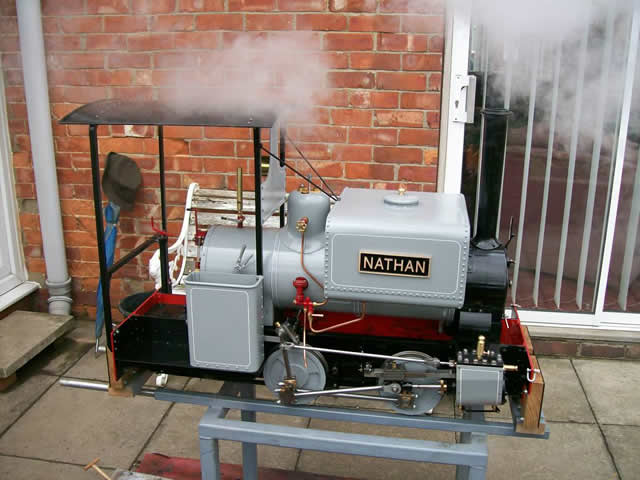 Named after his grandson, Nathan gets its first steam test in the back garden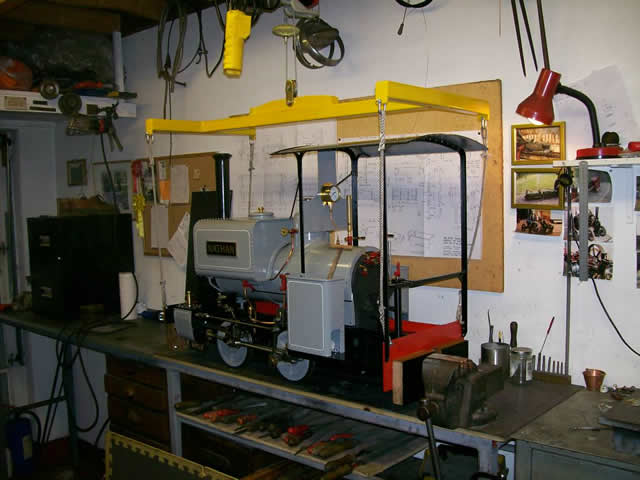 Eddies home made lift for handling the locomotive.
Eddie was a member of the Tyneside society of model and experimental engineers (TSMEE). Where his skills as a welder were much in demand. There are many structures around the elevated track that are thanks to Eddies work. More recently he was actively engaged in the building of the ground level track. Where the last item he worked on was the fabrication of a bridge over a manhole in the middle of the right of way. Fittingly at the inauguration of the ground level track Eddie's wife Anne was asked to do the ribbon cutting at the opening ceremony and unveiling of a remembrance plaque to Eddie. The following shots give a flavor of the day.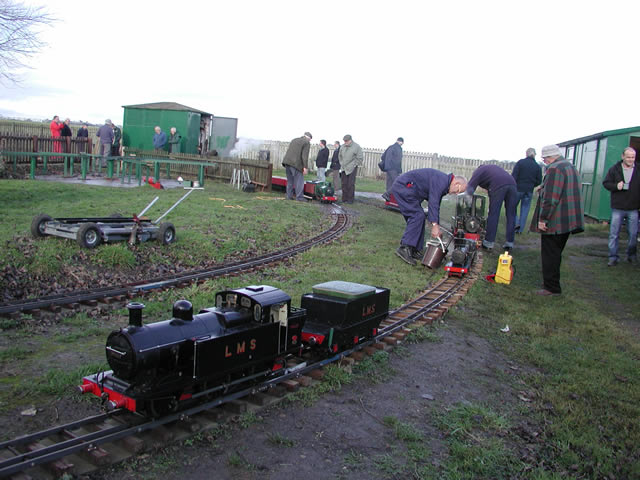 Preparations well under way and 7.25 gauge locomotives are out in force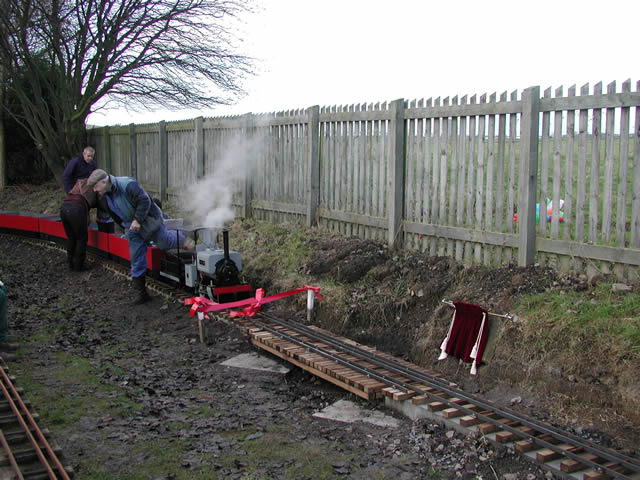 Getting ready for the unveiling and track opening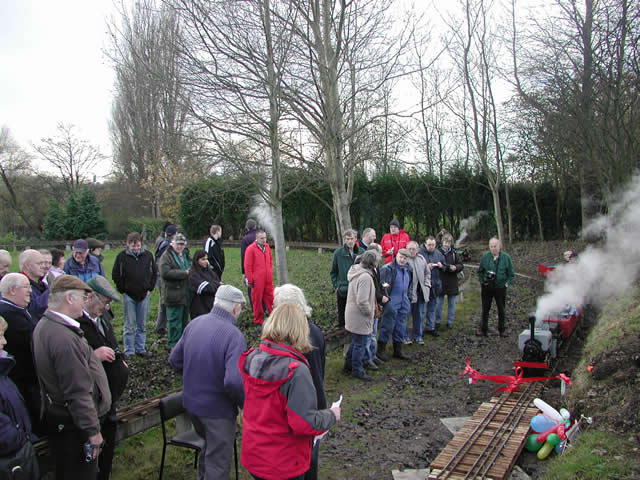 The large crowd gathered to watch Anne do the opening honors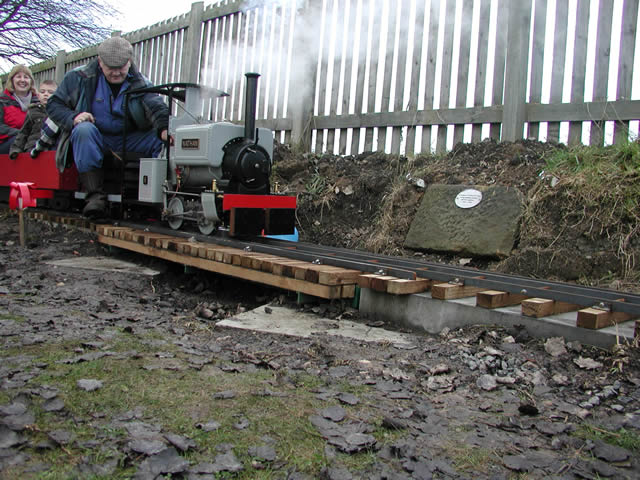 Eddies Wren passes over the bridge structure he fabricated next to his plaque.
Retiring in late 2008 Eddie was diagnosed with a brain tumor and died 3 days after surgery in September this year (2009). Its so sad when someone works all their life and then just when they are able to spend time on what they want to do are taken from us. Eddie will be missed by us all, and by me in particular where things will go much slower now without his ready grin and sage advice.