Tornado Boiler
In the links page you will see the address of the A1 Steam Locomotive Trust, who are building a new Peppercorn pacific "for the price of a pint". I have been a member of the group for a number of years now and in 2006 went on a visit to the Meiningen Locomotive Works.
Located in the former east Germany it is a fully functional locomotive repair and rebuild center still operating although now on a much reduced scale. The purpose of the visit was to see the almost completed Tornado boiler, and also to have a bit of a nose around.
A facility like this no longer exists in the UK and it was an opportunity for me to see what one looked like. Going round the place it was interesting to see how much tax payers money had been spent on it to keep only a small amount of people in work. Quite a contrast to the UK where state intervention died long ago. Still hats off to the Germans, where the qualification of Engineer still means something as opposed to " I am doing a degree in media studies".
The visit was not that long after I had been in hospital so not many snaps just enough to get a flavor of the place.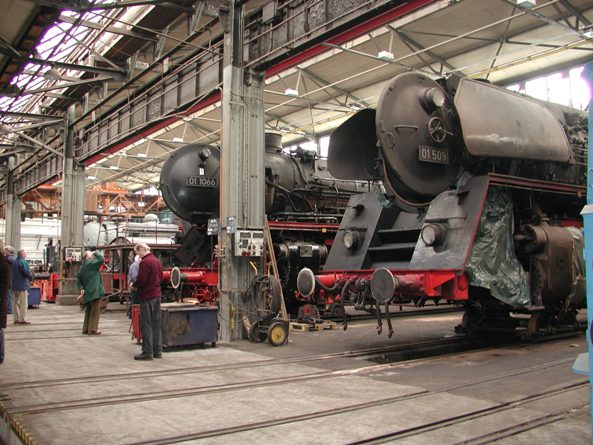 Two Shots of the main hall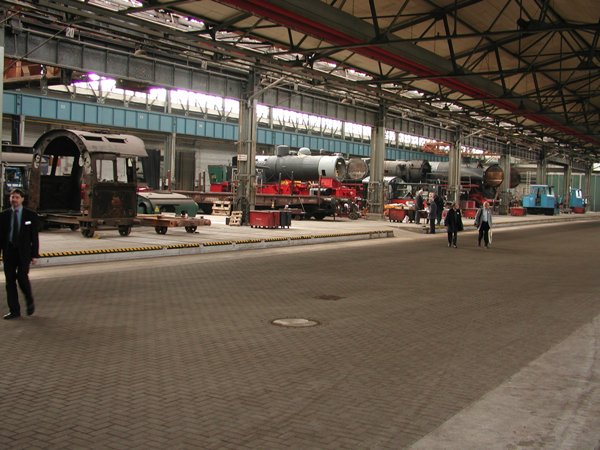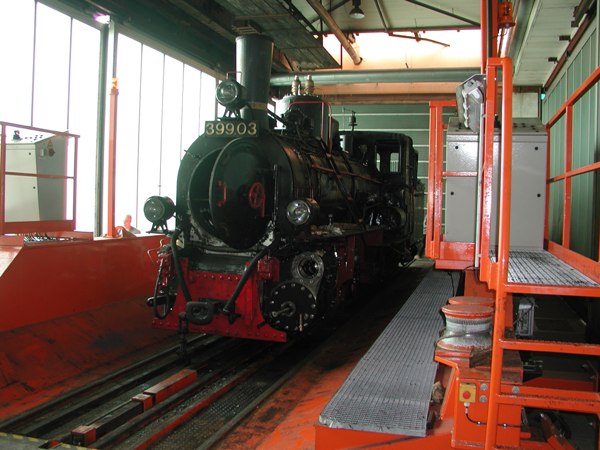 An Austrain 760mm gauge 0-8-4 locomotive undergoing steam tests.
My second driver Paul who spent the first three hours of the trip with his head under the bonnet. Trying to work out how to get the in car satnav menu from German into English. And to change our instructions into a language we could nearly understand.